5 Ways to Go Back to School More Eco-Friendly
This shop has been compensated by Collective Bias, Inc. and The Coca-Cola Company. All opinions are mine alone. #HonestKidsRecycle #CollectiveBias
Stocking up on school supplies for 3 kids takes concentration and management. The lists of who needs what can easily be crossed and confused. There are designated piles, color coordination, and a precise checkmark system in place to keep everyone organized. When all backpacks are finally packed, I feel like I've pulled off a feat on par with a rocket launch to the moon.
Yet as difficult as it can be to make sure everyone has their appropriate supplies, it really doesn't take any more time to make sure we're also purchasing what's best for our environment. There are many ways to back to school more eco-friendly.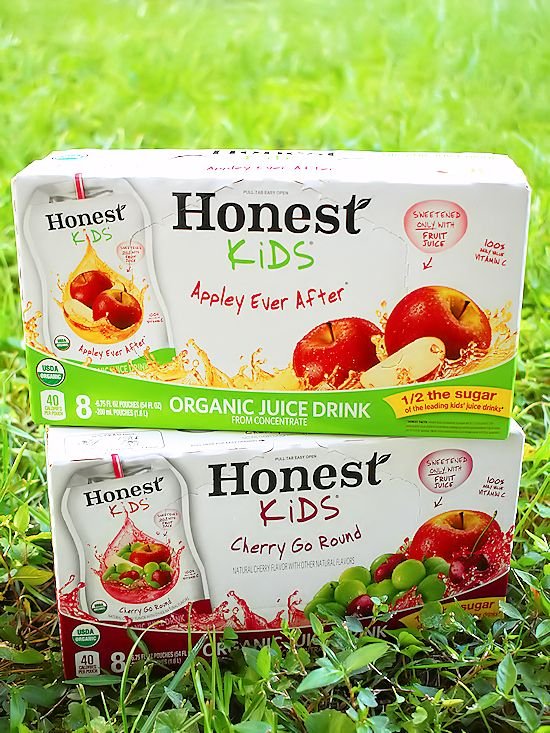 Click on the image above to find out more about Honest Kids® Recycle and purchase Honest Kids® juice pouches and multipacks at Walmart.
When it comes to school lunch, you can feel even better about stocking up on Honest Kids® organic juice pouches and multipacks at Walmart. Especially since Walmart and Honest Kids® help you recycle your old juice pouches for free. We grabbed a box of both Honest Kids® Appley Ever After® and Cherry Go Round.
Making sure our kids know the benefits of recycling is important to me, and recycling together is a great place to start. To recycle your empty Honest Kids® juice pouches simply pack in a box, seal it, then attach the shipping label you can download and print for free from HonestKidsRecycle.com.
To make it even easier, an empty Honest Kids® multipack box makes a great shipping box for all your empty pouches. Take a pouch out of the box, drink up, drop back in the box, and ship off!
5 Ways to Go Back to School More Eco-Friendly
Paper – The great thing about technology is that it means we use less paper. A lot of schools are placing more emphasis on tablets these days. But you can't do everything online. For the notebooks and loose leaf you do need, make sure it's recycled and sustainable.
Essentials – Back to school supplies don't stop at paper. Crayons, pencils, markers, tissues, even staplers and calculators are all available in choices that are easy on the environment. Even the classic brands that we all know have thankfully jumped on the eco-friendly wagon and are making efforts to make their products more environmentally friendly.
Clothes – Aside from pencils and paper, a few new pieces in the closet are the must-have supply. It's always good to make sure that what you're wearing is just as eco-friendly as what you're writing on, however. A quick search will show that there are plenty clothing companies that are dedicated to ethical and sustainable practices.
Lunch – Skip the plastic baggies and cartons. A great way to go back to school more eco-friendly is to pack lunch in a bento box or reusable containers and make sure you include an Honest Kids® juice pouch. Ask the school if they can keep a recycle box in the cafeteria to add empty pouches. If not, bring the empty pouch home, add to your recycle box, and send away with a free shipping label once full.
Homework – For all the school work the kids bring home, don't just wad into a ball and throw away. The important items and art pieces can be stored. Empty cereal boxes can easily be turned into file boxes with just a few cuts. Or, scan to store digitally. And the rest should be recycled.
Are your kids going back to school more eco-friendly? Be sure to try Honest Kids® juice at Walmart! Then attach the shipping label you can download and print for free from HonestKidsRecycle.com to send your pouches back to recycle. And check out all of our back to school ideas at Our Kid Things!