How We Make Bedtime Easier
This shop has been compensated by Collective Bias, Inc. and its advertiser. All opinions are mine alone. #GetJohnsonsBaby #ChooseGentle #CollectiveBias
I've been a mom for almost 15 years now. That's hard to believe. But my oldest child's birthday is next month, and he'll be 15 years old. I would feel old, except my youngest is only 1 and he's around to make me feel young again. I will say that there's a lot that's changed in 15 years. One that's stayed the same, however, is our trust of JOHNSON'S® products.
JOHNSON'S® products have been a constant in our bath routine and an essential step in how we make bedtime easier for 15 years now. Only now, these products are even gentler in newly reformulated formulas with no parabens, no phthalates, and hypoallergenic. They're also more naturally derived with 50% fewer ingredients free of dyes, and sulfates. I also love the more easy-to-use pumps for an easier bath experience. Especially at nighttime.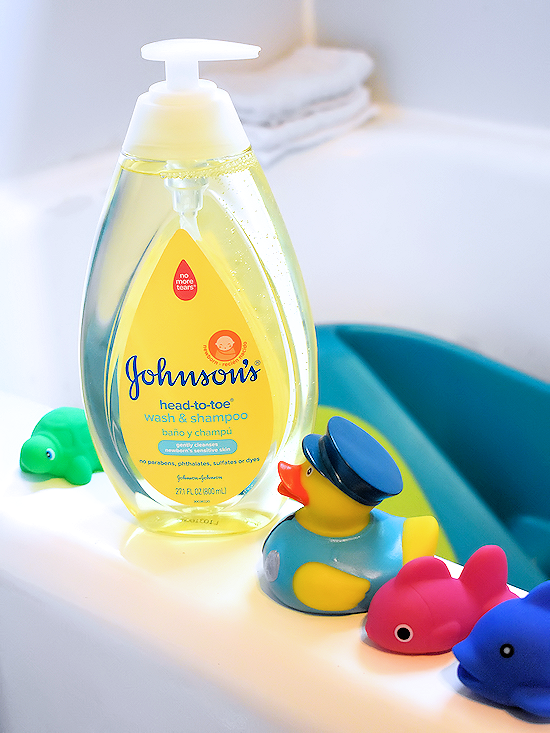 Ready to try the improved JOHNSON'S® products? Hover over the photo to click through to Target to shop these products!
Because we also know a lot more now than we did 15 years ago about certain ingredients. And so JOHNSON'S® listened to parents from around the world and reformulated their products, inside and out, to set their new standard for gentle.
A favorite JOHNSON'S® product to keep on hand is the JOHNSON'S® Head to Toe Wash. And a favorite destination for picking up everything we need is Target. I love going to Target, because it's so easy to find what we're looking for. Usually along with more than we came in for.
As such, even though we went into Target for JOHNSON'S® Head to Toe Wash, we also picked up JOHNSON'S® Bedtime Bath as well as JOHNSON'S® Bedtime Lotion to cleanse and calm our little guy before bed.
Because another thing that hasn't changed much in 15 years is our quest for a full night of that ever-elusive sleep. JOHNSON'S® products are just one of the tricks up our sleeve of How We Make Bedtime Easier, however. It's a part of our tried and true routine. Keeping a routine is so important, to all kids but especially with babies at bedtime. It's essential to how we make bedtime easier.
How We Make Bedtime Easier
1. Start with a full belly from dinner.
2. Clean up with JOHNSON'S® Head to Toe Wash or, for those rough days, JOHNSON'S® Bedtime Bath. Sometimes we incorporate music for a last bit of fun before the quiet of bed.
3. Finish the bath with a relaxing nighttime massage with JOHNSON'S® Bedtime Lotion.
4. Put on a pair of fresh, snuggly pajamas.
5. We then go around the house and say goodnight to everyone. Goodnight brothers and sisters. Goodnight cats and dog. Goodnight outside.
6. With a house full of kids and pets, it's never completely quiet. But now is when we try to make it as quiet as possible.
7. Read a quiet book, whisper a soft story, or sing a soothing lullaby.
8. The most important thing to remember is to try to stick to the same calming routine that winds the day down every night.
The New JOHNSON'S®
Ready to try the new formula? Be sure to find the complete line of JOHNSON'S® products at Target!